Productive & vibrant coworking spaces in Noida designed for your company to grow.
Find best coworking Space in noida with Boardwalk India
Key Features of coworking Spaces
A growing number of organisations have been turning to work out of a Coworking space rather than conventional rented offices.
Premium Coworking Spaces in Noida
We work on your office so that you can work on your business.
Old school or quirky, luxurious or tight budget. We find the best in any category.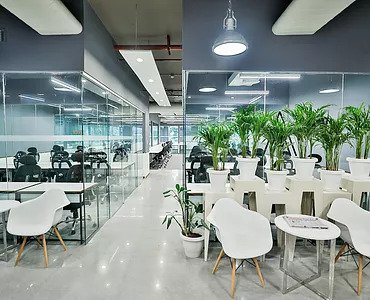 ABL workspace includes this prime location too into their vicinity. As every center has nearby metro station this center also has nearby metro which is Noida Sector – 16.
A premium Altf co working space strategically located on Noida 68. This space has ample car parking space and is centrally air-conditioned with complete power backup to ensure complete convenience for you and team to focus on work. Book your seat now!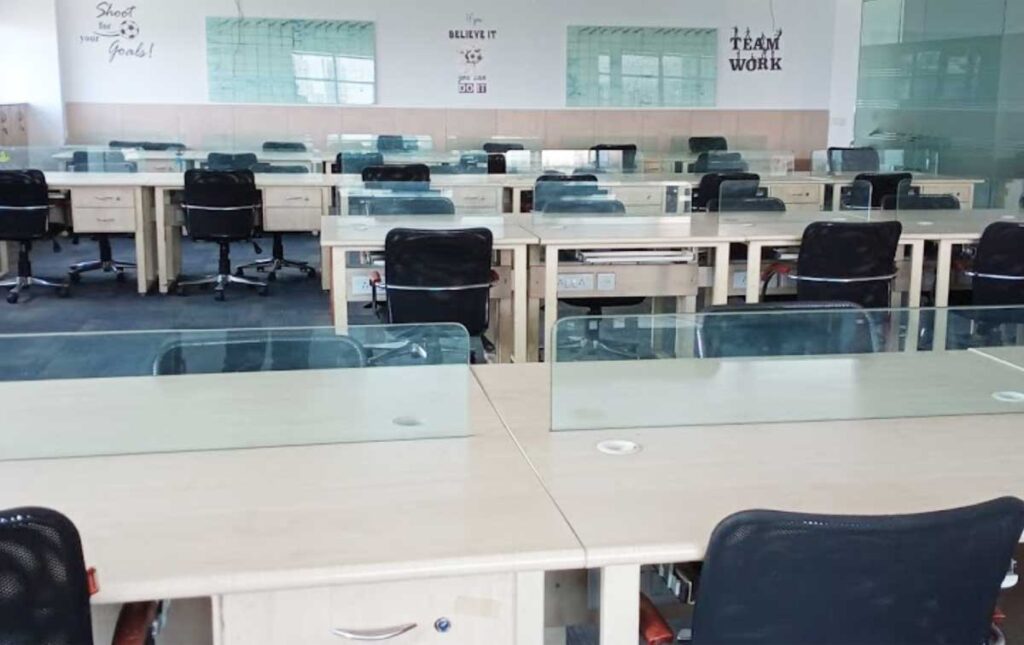 Welcome to Ahref Workspaces! It is a ready-to-use workspace in Noida offering hot desks and dedicated desks for various kinds of businesses. It is an energetic and inspiring workspace having top-notch facilities such as indian/chinese food on the ground floor, modern furniture, air conditioning, security, meeting spaces, quiet zones, creative spaces and much more. 
What our happy customers have to say
We work with people and offer revolutionary coworking spaces in Noida and Gurugram designed to help you succeed. Therefore, our coworking spaces promise to bring out the best in you, whether you're a startup, freelancer, or large established business.
Design for work. Design for you.
We work with people and offer revolutionary coworking spaces in Noida and Gurugram designed to help you succeed. Therefore, our coworking spaces promise to bring out the best in you, whether you're a startup, freelancer, or large established business.
Our coworking spaces are made to help you be productive, creative, and, if the occasion demands for it, collaborative. We can provide a number of programmes to meet your demand for flexible working.
Work. Whenever. Wherever.
As a freelancer, you desire the benefits of a fully functional workspace that can accommodate your working preferences. a workspace that may be adaptable and economical at the same time. Boardwalk India offers cost-effective plans and productive coworking areas that encourage innovation, networking, and collaboration.
Built for productivity


Our hotdesks are perfect for individuals who want to be as productive as possible. They offer access to meeting and conference rooms, high-speed Wi-Fi, printing and scanning capabilities, and much more. We provide day passes, night and weekend plans, and part-time programmes to fit your flexible work schedule.
At your service


Our coworking spaces offer a wide range of benefits that add up to significant financial savings in both your professional and personal lives. Additionally, we have established ways for receiving your feedback in order to make sure you benefit the most from your time at Boardwalk India.
A thriving community at your doorstep


We support fostering happiness, learning, and collaboration. You can acquire a new skill, get knowledge about your area of specialty, or just relax and have fun with our wide variety of personal and professional events and workshops. You even have access to potential clients, investors, and mentors all under one roof.
For startups and SMEs with limited resources but big ideas, we have both private and open workspaces available.
You need a workspace that supports your big ideas if you are a startup or SME. A flexible and economical workspace. You may instantly grow your business with the affordable options from Boardwalk India. Your office is now dynamic if your business is. Additionally, your staff members join a large and dynamic coworking community that is recognized to encourage cooperation and increase productivity.
Built for productivity


In our coworking spaces, you can select a dedicated desk, a private cabin, or a combination of the two: Ideal for groups with strengths ranging from 2 to 20. Workstations include their own storage area as well as soft boards to help you organise. Get access to conference and meeting spaces that are roomy and well-equipped. Impress your clients, provide compelling presentations, or just brainstorm.
At your service


Our main goal is to create networks where companies like yours can support one another. Where you can find new opportunities, interact with mentors who are willing to share their knowledge, and meet investors who are interested in funding your next big idea. Your team and you are given regular opportunities to enhance your skills.
A powerful startup and SME ecosystem


Additionally, we are a community with members from many economic sectors. You can get any assistance and outsourcing you require by making an introduction.
Big companies need big solutions. We'll get to know your company and offer customized office solutions that best suit your business with our coworking spaces.
Big solutions for big teams.
When it comes to workspaces, businesses like yours must overcome a number of challenges. You must quickly scale up or down, distribute your employees among sites, and adapt new working practices. With plans that provide you the freedom your business and employees require, Boardwalk India gives you fully-loaded office spaces all over Noida, that are scalable and customizable.
Built for productivity
A safe and healthy atmosphere is guaranteed by our strict safety and sanitary measures. It's all of the office with none of the hassle.
At your service
We hear what you have to say: Your office will be what you want it to be thanks to a committed point of contact and facilities team. schedule time aside for catch-ups with senior leaders. Events for work and play to keep your staff motivated and engaged. While lifestyle enhancers offer them the advantage of significant savings.