10 Best Office Interior Designer Companies in Delhi NCR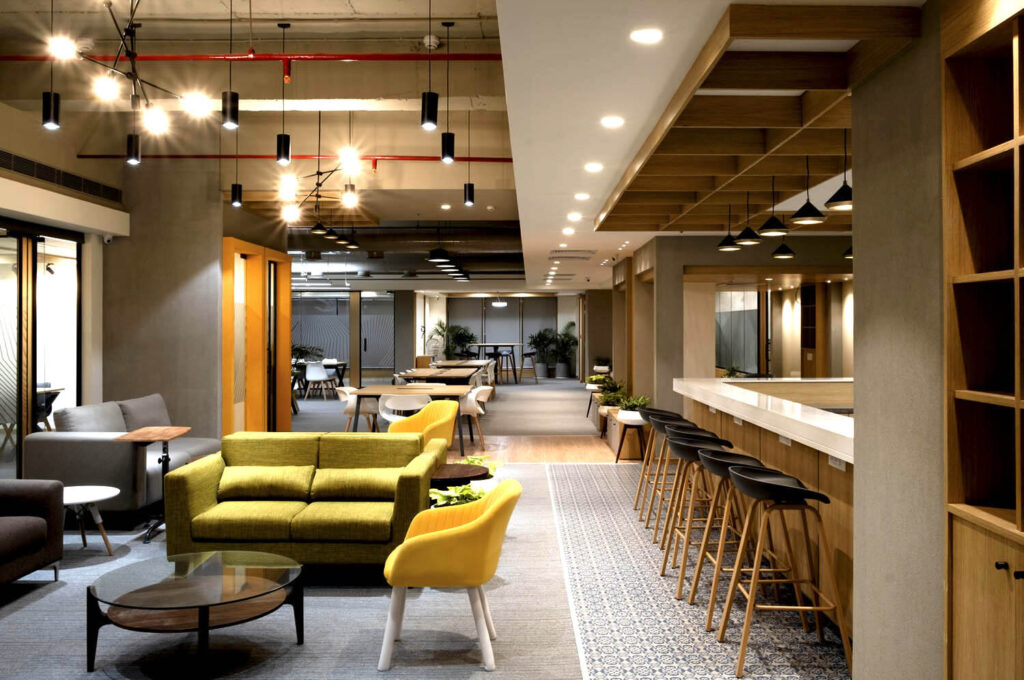 The contemporary workplace, whether it's a study, library, or craft room, is a relaxing space where you can express your creativity, have meetings, and do day-to-day business.
Fill the bookcases with your favourite books, place the table in the centre of the room, or invest in the ideal desk lamp – a fantastic office shows your company's personal taste and motivates you to do your best work. Therefore you need Office Interior Designer to get this job done and add a spirit to your workplace.
There are numerous Office Interior Designer in India, but selecting one that meets both your taste and your budget might be difficult. Are you looking for an office interior designer in Delhi NCR to help you create a new business space?
Here is a list of the top 10 office interior designers in Delhi NCR for commercial premises are listed below .
1.Lipika Sud Interiors Designer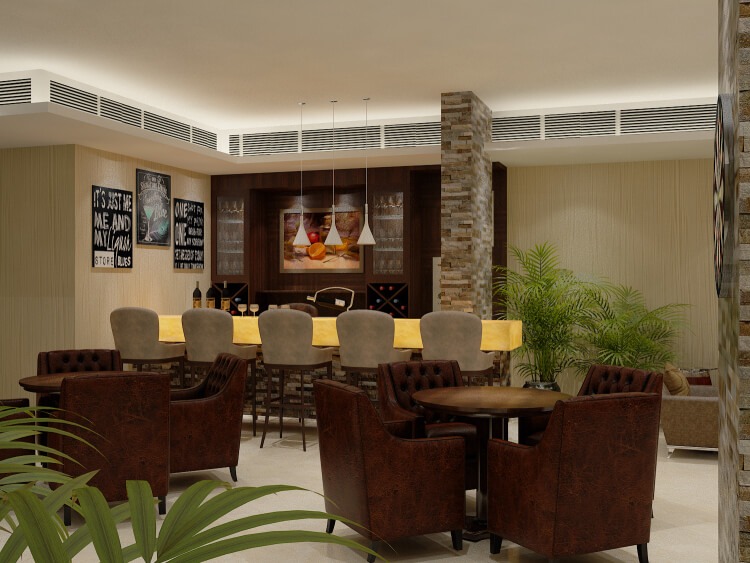 Lipika Sud Interiors, based in Delhi NCR, is one of India's leading office interior designers for commercial spaces. Lipika Sud's artistic sensibilities are admired all around the world. Their architectural interpretation of client requirements perfectly portrays her love of design.
Whether you're looking for residential, commercial, or hospitality-related architecture, there are plenty of stunning examples to choose from.
They have worked on a variety of projects for her customers, including residences, farmhouses, corporate buildings, and showrooms.
2.Morphogenesis Interior Designer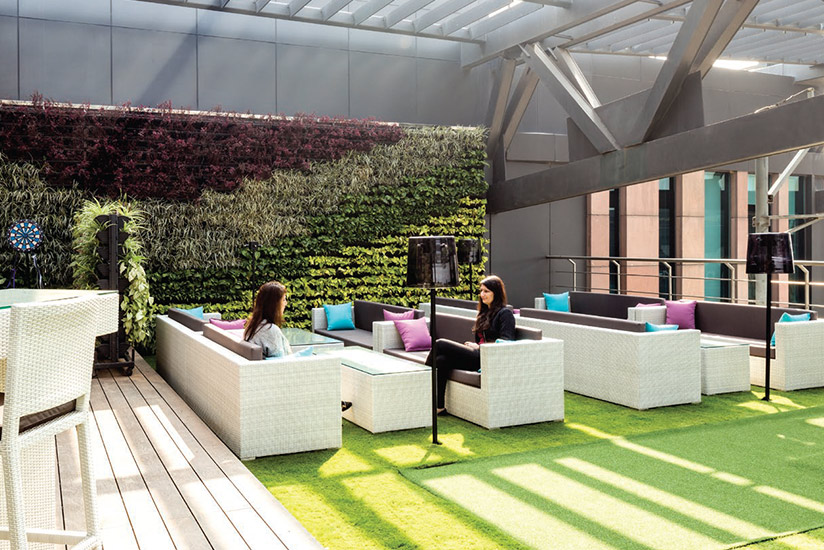 Morphogenesis has consistently remained at the top of its game, having received more than a few national accolades in office interior design. Mumbai, Bangalore, and New Delhi are among its locations.
It incorporates regionally relevant cultural allusions into their innovative translations, which are then executed through their stunning designs.
It is one of the few globally major architectural companies that is gender-neutral, employing 50% women at all levels of the organisation.
3.Firki Studio Interior Designer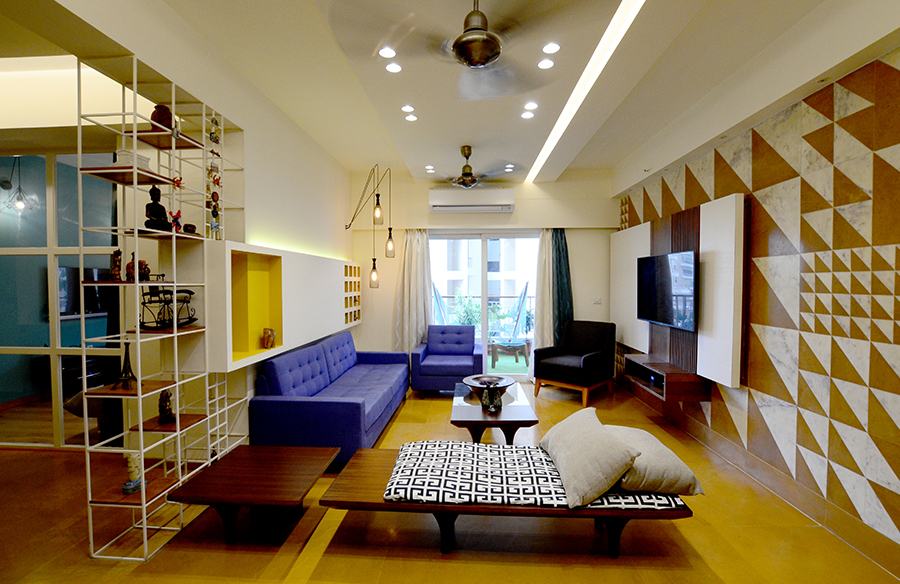 The headquarters of Firki Studio are in Noida, Uttar Pradesh. It is one of the greatest corporate office interior designers in India. Firki Studio is a multi-award-winning member of the elite group of architecture firms.
It has managed to become one of the most sought-after studios today, owing to its extensive work experience and architectural ability.
Firki Studio puts its years of knowledge to work for its clients, assisting them in creating their ideal places. Their award-winning skills have helped them become one of the most popular choices among clients seeking design studios in India.
4.Artystry Interior Designer
Calicut-based Artystry is a design studio. Artystry takes a unique approach to creating all types of environments, just like their funny name suggests.
It brings together creative endeavours in the domains of architecture, urban design, and landscape design to create what it is today.
At Artystry, design is not restricted to traditional design guidelines or the rigorous application of technology; rather, it is a beautiful blend of the two, as well as hand finishing, cultural inspirations, and so on.
5.Architecture Discipline Interior Designer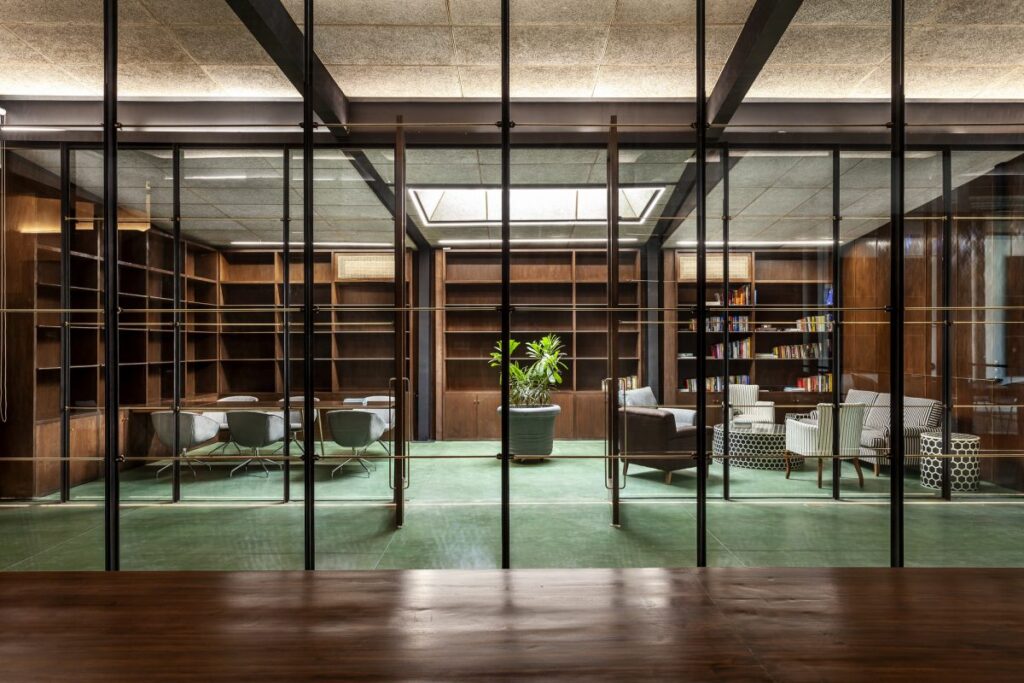 Architecture Discipline is a small design studio based in New Delhi, India, that works in a variety of creative sectors.
It offers a plethora of work experience examples to illustrate its skill and craftsmanship to its incoming and present customers, with projects of both big and small scale, private and commercial objectives filling its work portfolio.
Whether it's architecture, office interior design, urban design, art, or product design, Architecture Discipline is ready to help you achieve your aesthetic goals.
6.Traanspace Interior Designer
Traanspace is a design firm based in Baroda that has been in operation for more than a decade. Its major areas of expertise are architecture and office interior design. It has a number of outstanding work samples in those fields.
It changed its name from Urvi Shah & Associates to Traanspace when the firm opted to rename itself in 2019. Urvi Shah, the firm's founding architect, is an MSU Baroda graduate who has incorporated all of her city experiences into her work.
It creates designs that are genuine and long-lasting. The latter was only made feasible by the originator architect Urvi Shah's artistic sensibility.
7.Tsk Design Studio Interior Designer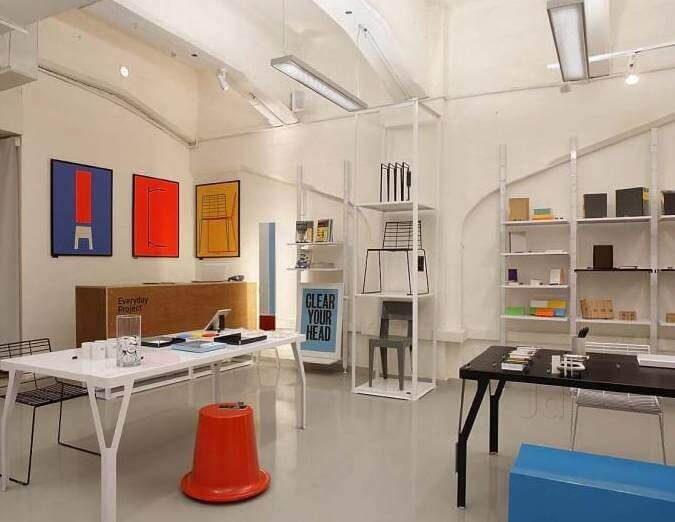 Tsk Design Studio, founded in 1997, specialises in branding and communications design. This design firm, based in Bangalore, has been creating and curating design and branding solutions for its clients for well over two decades.
It offers a variety of services, including but not limited to small-scale projects. Ts Design Studios specialises in large-scale projects, both residential and corporate interior design.
In Tsk Designs' designs, technology and user experience come together and come to life. Prioritising the aforementioned aspects of design has helped them become one of the country's most sought-after design firms.
8.Studio VGDA Interior Designer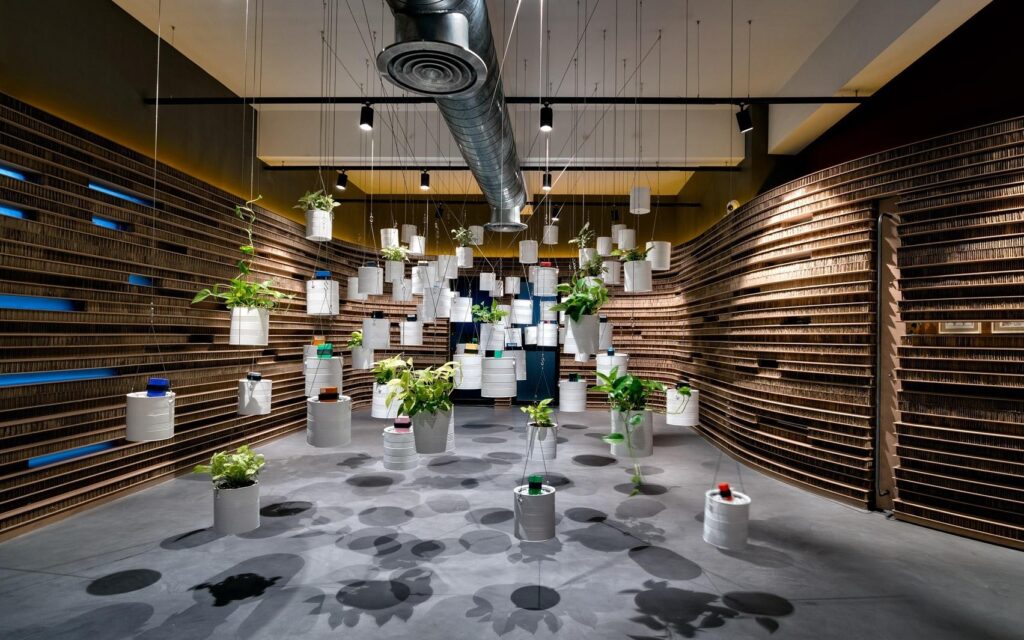 Varsha and Deepak Guggari Associates were founded in Pune in 2004 by husband-wife duo Varsha and Deepak. Varsha specialised in Landscape Architecture whereas Deepak was a graduate of the College of Architecture in Kolhapur.
Over the years, the creative union of two brilliant brains with big architectural projects in mind has managed to provide environments to its clients that they both need and want.
Their areas of expertise include architecture, interior design, and landscape design. Their portfolio has a large number of work examples that demonstrate their expertise in the aforementioned architectural fields.
9.Phi Designs Interior Designer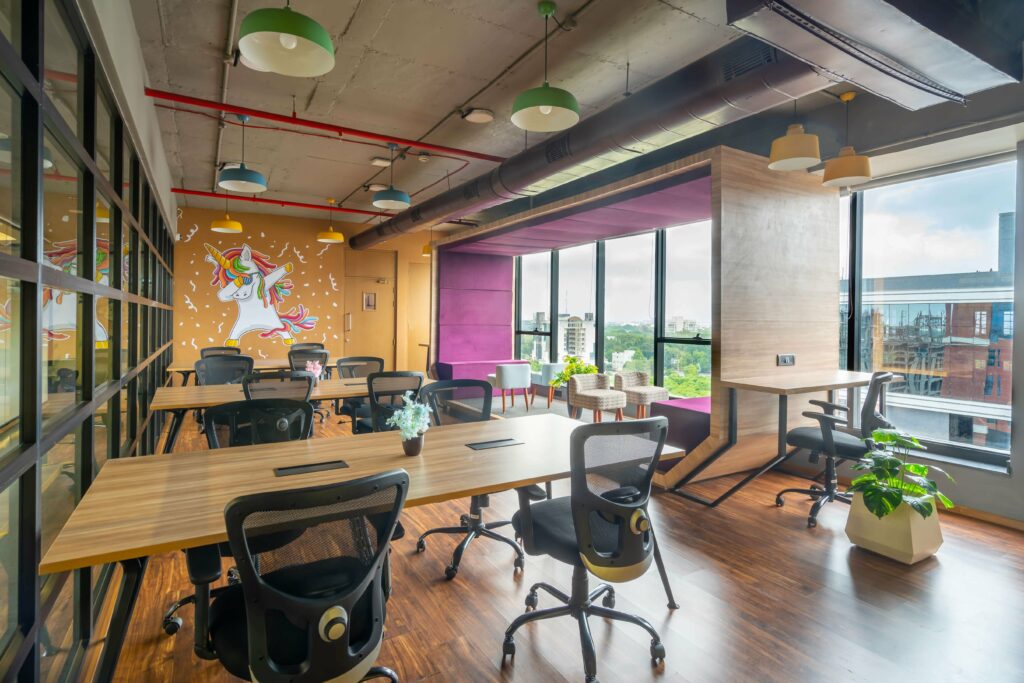 Over the years, Phi Designs has established itself as one of India's top office interior designers for commercial premises. Clients' design desires are transformed into live, breathing environments of comfort and beauty.
Phi Designs focuses on the uniqueness of their clients' design ambitions. The smallest details are taken into consideration and are later employed to create one-of-a-kind business settings.
Their key focuses are experimentation and creativity, which they employ to develop remarkable designs that suit both the client's budget and style.
10.Morph Designs Interior Designer
Morph Design Company is a corporation that specializes in office interior design services. It focuses on creating spaces in a variety of settings, including residential, commercial, hospitality, and more.
Apartments, villas, clubhouses, spas, resorts, and hotels – you name it, Morph Design has designed anything. Morph's creative staff is in charge of not only constructing new places but also embellishing a variety of existing ones.
Morph Designs has been able to partner with a number of internationally renowned architectural firms throughout the years. Among those on the latter list are Dileonardo, Woods Bagot, HBA, MAP, and others.
Office interior design projects need both knowledge and experience. Whether your project is little or large, you need nothing less than the greatest, most experienced architects and designers at your disposal to help you achieve your aesthetic goals of the best office interior design in the most efficient way possible.