Office Space in Noida Sector 62-63
Need help with your office space requirements?
The city of Noida is classified as a Special Economic Zone because it was so brilliantly designed. It was
created primarily to support the expansion of companies. We have wide options for office space in Noida
Sector 62 as a result.
Affordable Office Space in Noida Sector 62
Choose between fixed seats, private cabins, or serviced office spaces in Noida Sector 62.
With over 30+ office spaces in Noida Sector 62, you're sure to find your perfect office space with
Boardwalk India.
The Right Office Solution
Find the right office space in Noida Sector 62 that suits your working style or your intended work culture.
Fixed Desks: Get a reserved desk in a shared space for you and your team.
Private Cabins: Spacious private cabins are reserved for you and your team.
Serviced Offices: A private managed office space, custom built for you.
Office Spaces That Improve Your Productivity
Let your team work in spaces that enhance productivity and interiors that enable creativity.
Ready To Move In:
Equipped with all amenities, you're ready to move in from day one.
Full-managed spaces:
Focus on growth as we take care of your daily office errands.
Unlimited Collaboration:
Join a community of more than 10,000 people.
Flexible Size:
Size up or down, based on your requirements.
Redesigned For The New Normal
Frequently sanitised
Distanced seating
Reduced touchable items
Guided protocols
About Office Space in Noida Sector 62
Noida, which is located in the northern Indian state of Uttar Pradesh, is rated as the greenest city in the
world. 90% of businesses prosper in this region, which is renowned for having a very high startup
success rate. Establish operations from a region in Noida Sector 62 to provide your company the best
chance of success.
Our expert advisers at Boardwalk India are able to share their expertise about office space in Noida
sector 62 that is available for rent and lease with you and provide you with fair guidance to assist you in
finding the ideal office space in Noida sector 62.
Agicent, Samsung, and HCL Technologies are just a few of the software and mobile app developers with
offices in Noida. The area also features news channels including WION, Zee News, and Network 18.
Additionally, The Times of India, Dainik Jagran, and The Indian Express all have offices here, making it a
well-known site for publications.
You may compete directly with these industry leaders if you operate your company out of Noida office
space.
Amity University, Amity Law School, Jaipuria Institute of Management, and Jaypee Institute of
Information Technology are all present in the area and provide local businesses with a pool of highly
qualified graduates. Your company will be in a great location to hire some of the most talented recent
grads in the region with office space in Noida Sector 62. The Okhla Bird Sanctuary is another important
site nearby.
We are aware of the value of good transportation connectivity for companies, thus it is crucial that your
Noida Sector 62 office building is connected to the rest of the nation.
To learn more about office space in Noida, whether you want a completely furnished office or just an
affordable office space in Sector 62, Boardwalk India can help you with our team of experts.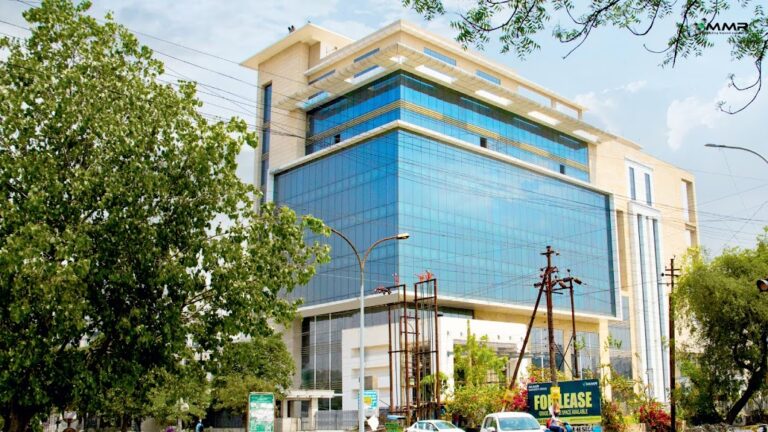 Platina Heights, Sector 62, Noida
Platina Heights is a Platinum Rated Certified Green Building located in Sector-62, one of Noida's top destinations adjacent to NH-24. Current metro connection is about 2 kilometres from the Noida Electronic City metro station. Within a 3-5 kilometre radius, there are five-star hotels, malls, and hospitals, as well as strong access by road and metro to all of Delhi NCR's main micro markets. The property benefits from its distinctive position, as it offers exceptional connectivity through bus and train station.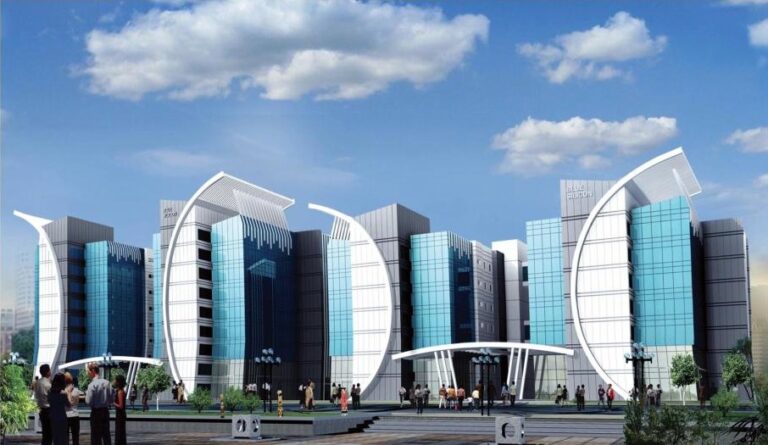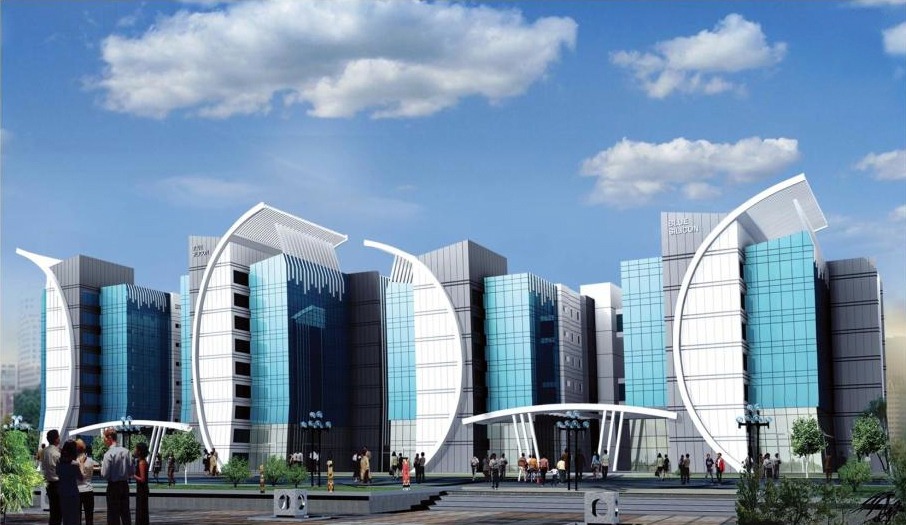 Vatika Okaya, Sector 62, Noida
Vatika Okaya business centre is ideally placed in Sector 62, Noida and is a well-established corporate area. This cutting-edge business centre will provide you with the top work environment you require to operate efficiently and productively. All of your requirements are met by their high-quality amenities, which create a pleasant working environment.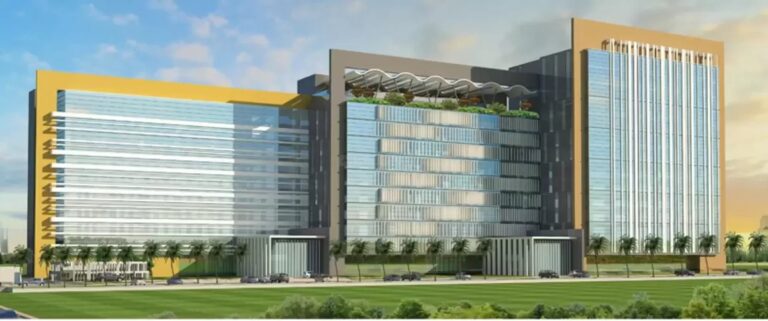 Noida one, Sector 62, Noida
Noida One is conveniently located at Sector 62, NH 24, with easy access to all of  Noida's major attractions. Noida One Commercial offers lockable office space in a variety of sizes ranging from 500 to 10,000 square feet for individual usage. On the ground floor of Noida One, there are additional retail outlets for your easibility.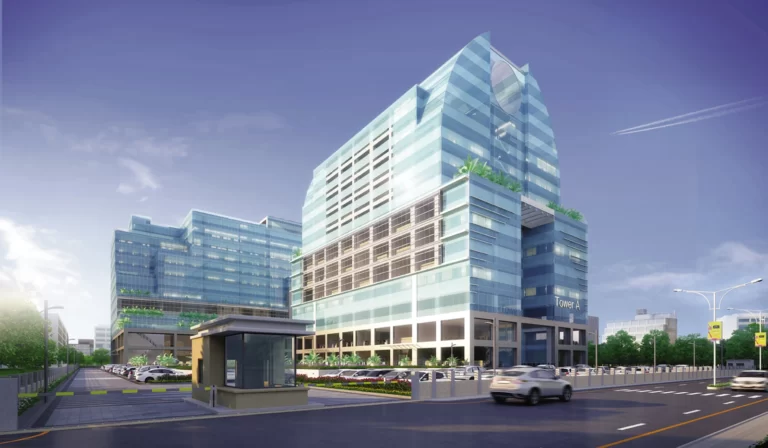 The IThum World's New Synonym of IT Parks is a landmark project in Noida Sector 62. This property's USP is a revolutionary building concept that redefines the workplace environment. The I-Thum Tower's infrastructure meets international standards. This project redefined commercial space in Noida and the Delhi NCR and it is easily accessible to the upcoming Jewar airport.
Corenthum Tower, Sector 62, Noida
Corenthum Tower Sector 62 is setting new standards in the realms of ultra-urbane and luxurious office space, as well as commercial solutions that promote high energy and productivity. Ghaziabad District is a prime location, with many attractions, work, and recreational opportunities within a short drive. The project includes numerous amenities such as an ATM, a lift, Wi-Fi, a power backup system.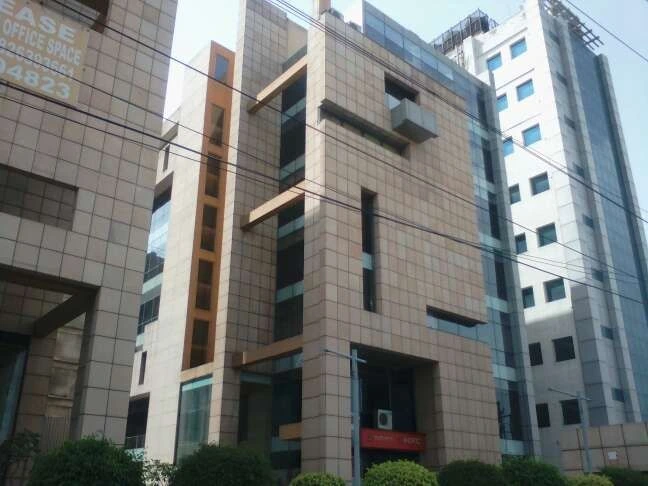 The project is strategically located in Sector 62, Noida's Institutional Area, with excellent infrastructure, connectivity, and visibility. Highway Tower has always been synonymous with success since its inception. Highway Tower reflects the developer's ingenuity in the field of real estate.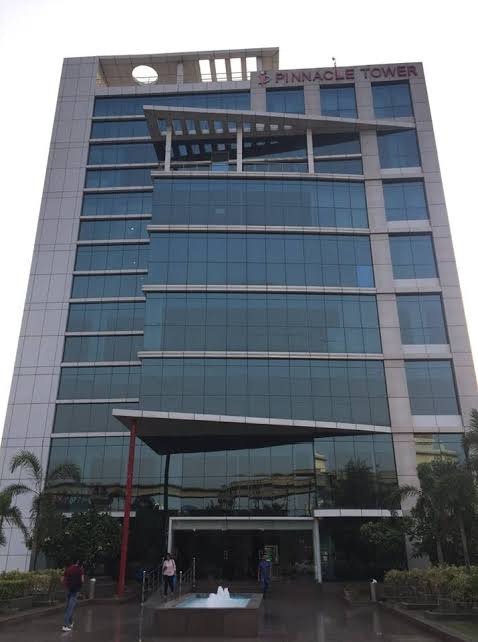 Pinnacle Tower, Sector 62, Noida
Pinnacle Tower, an IT/ITeS building in Sector 62, is near NH-24 and is one of Noida's most popular locations. The nearest metro station is Noida sec 62, which is around 0.5 kilometres away. Within a 3-5 km radius, there are 5-star hotels, malls, and hospitals, as well as decent road and metro access to all of Delhi NCR's main micro-markets.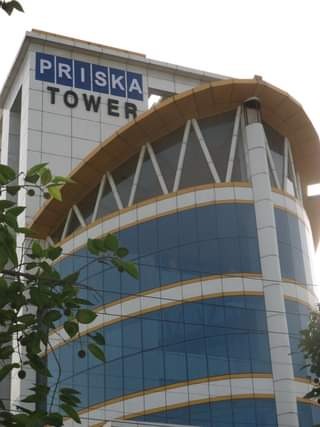 Priska Pride Tower, Sector 62, Noida
Priska Tower is a Grade B structure located in Sector-62, one of Noida's most popular destinations, adjacent to NH-24. The facility features in-house parking and extra parking alternatives nearby, and it is roughly 2.0 kilometres from the Noida Sector 62 metro station. It benefits from easy access to public transportation.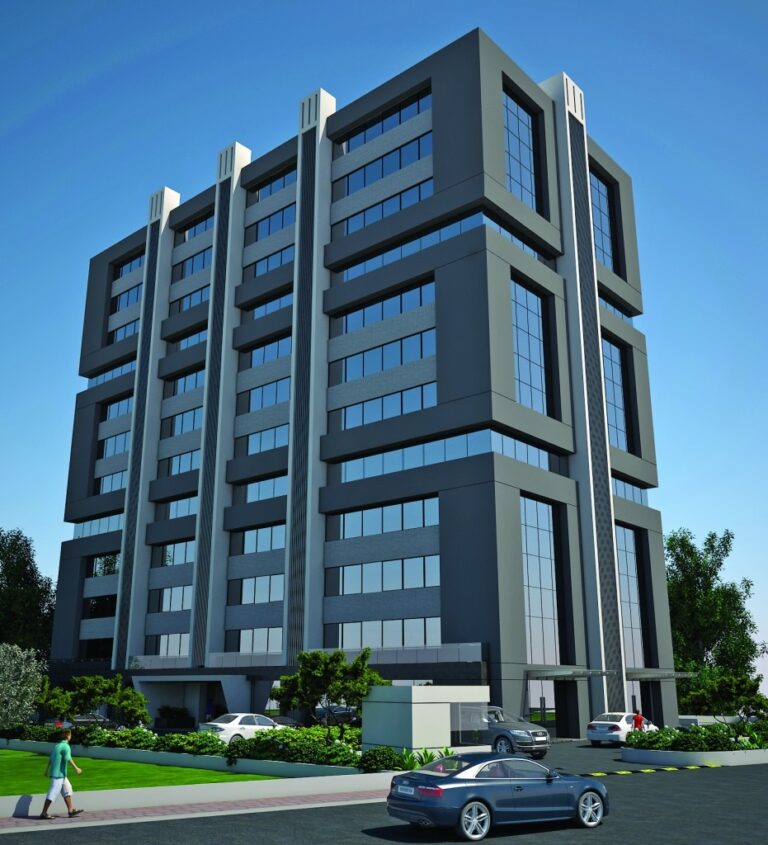 Synergy Tower, Sector 62, Noida
Synergy Tower is located in Noida City's most prestigious sector, Sector-62. It is one of Noida's well-developed sectors, with commercial and residential areas. Synergy Tower Noida has excellent connectivity to other parts of the city and other cities via various modes of public transportation. This prime sector includes many large software companies, hospitals, banks, schools, and institutes, among others.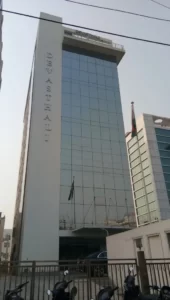 The Devasthali Corporate Tower offers fully functional, expandable office space with all the facilities, including high-speed internet, air conditioning, concierge services, and a restaurant. Each floor includes VRF conditioning, LED lighting, and a special reflective glass on the building facade that helps conserve energy and save up to 35% on electricity costs.
Graphix-1 Tower Sector 62, Noida
Graphix sector 62 noida is one of the prime location of Noida. Graphix, a dynamic commercial venture, a business ecosystem that sets new benchmarks in creating a world-class business environment. It has good connectivity via the metro which is 0.1 km away from the space.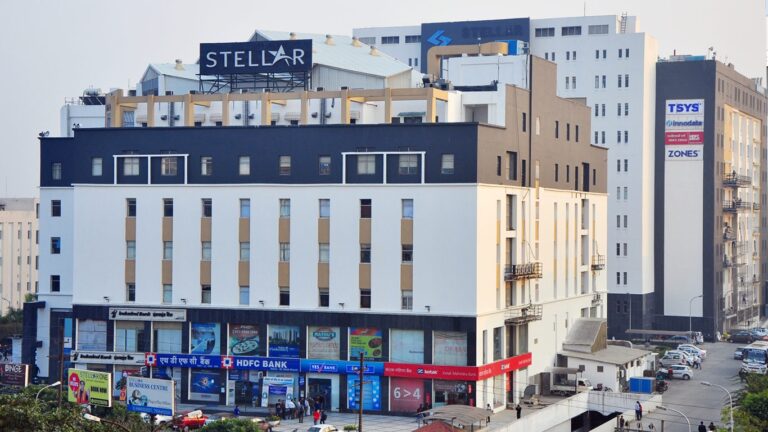 Stellar IT Park Sector 62, Noida
Stellar it park sector 62 noida is situated in the most demanding and come out location in Delhi-Ncr. Stellar It Park has about 900 car parking spaces with a double basement. This structure is fully equipped with all contemporary conveniences, such as uninterrupted power and water supply.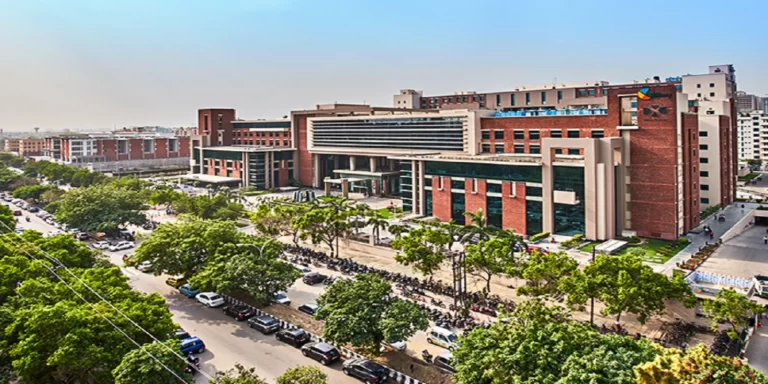 Embassy Galaxy Business Park Sector 62, Noida
Embassy Galaxy Business is apart of an integrated ecosystem that includes residential area, and universities located side-by-side that follow a walk-to-work culture. Numerous international corporations, well-known universities, and contiguous residential communities with well-designed infrastructure and good connections are among the submarket's tenants.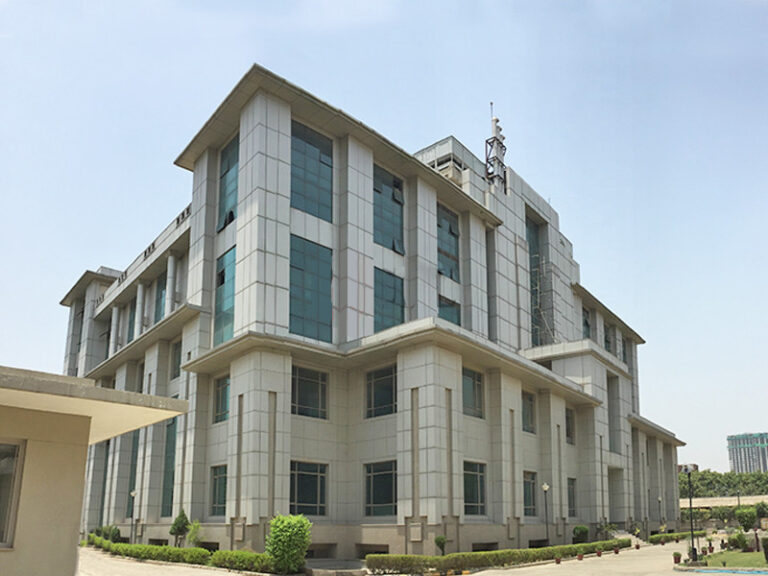 Money Tower Sector 62, Noida
Money Tower is a commercial building in Sector 62, Noida, close to NH-24. Metro connectivity is approx. 8.3 km away via Noida City Centre. There are 5-star hotels as well as malls and hospitals within a 3-5 km radius and good connectivity by road and metro to all the major micro-markets of Delhi NCR.