Different Types of Office Space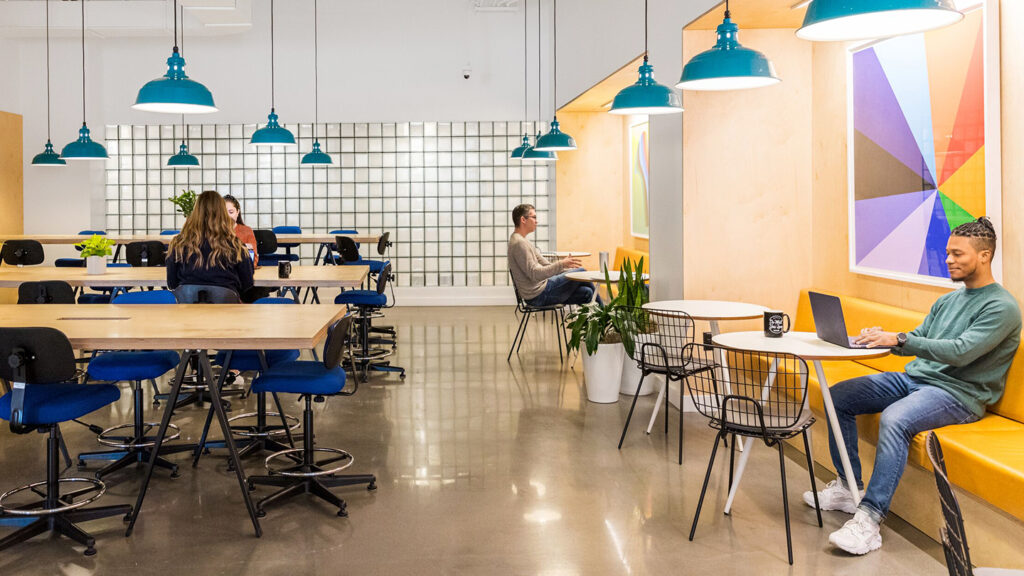 The modern office space truly is a thing of beauty. Gone are the endless rows of cubicles that made employees feel like rats in a maze (or a cage). They've been replaced by expansive spaces, vibrant colors, and natural lighting and materials. Office spaces come in different sizes, shapes, and classes. Office space is a place where we spend most of our time and energy. It is not only important to hire good people for running your business, but you have to provide them with proper facilities to ensure that they give their best. Office layout and seating arrangement are one of them. Even as many industries increasingly favour open floor plans and office space that accommodates them, there are plenty of types of office space that can fit your company's needs.
There are different types of office spaces that can be found in the market. Read out the list below and choose the one that suits your taste and needs.
Traditional office spaces give employees quiet, private offices or areas to work and handle clients and confidential information, as well as collaborative, shared space. Common features of a traditional office include reception, bullpen, private office, and bullpen. In a traditional office space, you have to deal either through brokers or with landlords directly. It can be furnished or unfurnished in nature.
Creative office space is any office space that falls outside of the traditional layout. These types of office spaces encourage flexibility, creativity, and collaboration. Although these kinds of office spaces differ in style, color, themes, layout, décor, etc they share some common traits like polished concrete or wooden flooring, high ceilings, upgraded lighting, large windows, and so on.  Some other creative office design features include an open kitchen, exposed ceiling, moveable walls that can be extracted or contracted, soundproof room, private offices, and much more.
Coworking and shared office spaces are the trends of the season. You can avail workstation on per seat model. Coworking and shared office spaces are very popular for the facilities that they offer to the occupants at affordable rates. Here you can share your office space with the person from other companies. Coworking workspaces are also known as plug n play offices because you don't have to arrange anything. Just come, plug in your system and start working. Nowadays many big companies also prefer coworking spaces when they are starting out at a new location for reducing operational costs.
Executive Suits office space
Executive suites are private office spaces that are fully serviced and furnished along with shared amenities such as lobbies, break rooms, conference rooms, and reception areas. You can lease the executive suites on a monthly, quarterly, bi-annually, or yearly basis according to your convenience.
What is contiguous space? Multiple suites on the same floor of a building that are combined and rented to a single tenant are "contiguous" spaces. Alternately, contiguous space can refer to suites located on multiple floors of a building that a single tenant rents. For example, a tenant could lease office space across floors 3-6 in a building. This type of office space is usually leased by larger businesses that need multiple offices or workplaces for different parts of the business but want them to remain in a similar area.
Virtual space provides a business email address and a physical address without an actual dedicated office space. Other facilities include phone or answering services, where a professional receptionist would handle your call from clients and forward them to your dedicated phone numbers. A virtual office gives you a professional image in front of your clients without you have to pay for the office space. 
Business centers are perfect if your requirements are for smaller office spaces. They are generally one big building which houses many smaller offices located in premium areas of any city. Normally in a business center, you get the premium facilities like reception, cafeteria, allotted parking, etc. Owing to their operational advantages, the rents for office spaces are competitive when compared to other types of shared office spaces.
What is an Open Office space?
An open-plan office is a workspace that takes advantage of open space, rather than closing off employees in cubicles or offices. In an open-plan office, you're likely to see long rows of desks with little or nothing dividing them. Open plan offices have the highest capacity to optimize available floor space and sources of natural light. However, open office spaces result in a much louder working environment, especially in spaces with a large number of employees.  Open office spaces are usually comprised of desk clumps, workstations, or desk neighborhoods—all congregated in a central area to bring all business operations together.
We believe that the above information proves helpful when you are going with types of office spaces in your mind. The list contains all the office spaces you might look for tremendous growth in your work that caters to all your needs and wants.