Best Metaverse For Real Estate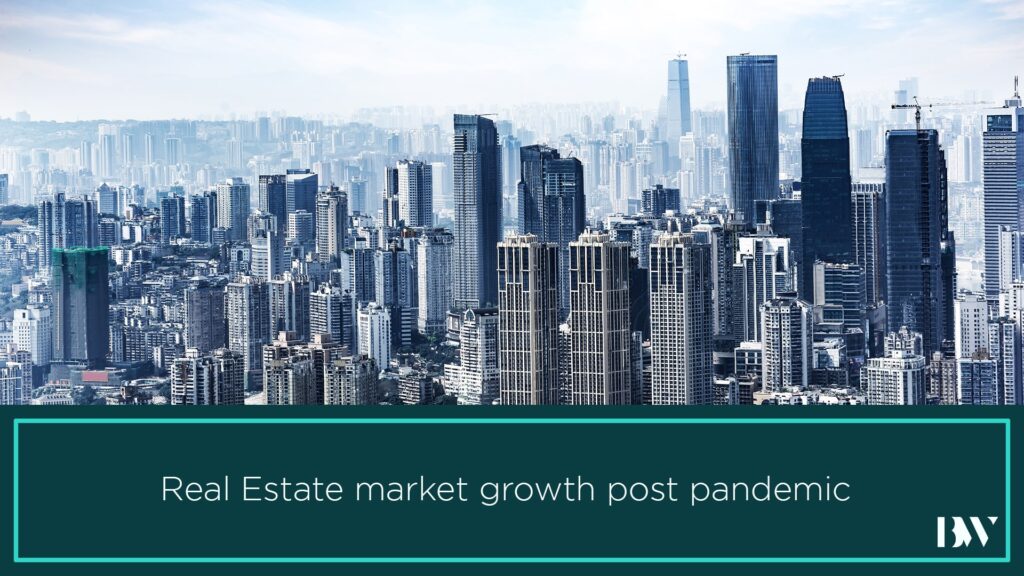 Real Estate Market Growth Post Pandemic
The pandemic had a significant negative impact on India's real estate growth and construction industries. Surprisingly, every other sector of the global economy also didn't do well. The construction and real estate sectors have recovered more quickly than most.
According to research on 99 Acres.com, India's real estate growth has lost close to INR 1 billion since the pandemic began. The building industry and many real estate developers were experiencing a financial crisis.
Due to factors like loan availability, residential sales in India's top seven cities dropped from 4 lakh units in 2019–20 to 2.8 lakh units in 2020–21. Residential demand and the whole construction industry and real estate growth both experienced more than 40% declines in the first half of FY21.
Slowly but surely, the real estate growth is happening again. Not that COVID-19 is no longer present or that the world is free from its influence. The industry, on the other hand, has learned from the first and second waves and is now better prepared to combat the virus while continuing to run regular business.
One of the most important signs of the country's real estate recovery and real estate growth is housing sales, which have surged by 71% in India and are now 90% higher than pre-COVID-19 2019 levels. A Money Life.in article claims that the Mumbai Metropolitan Region (MMR) won this competition by selling a sizable 76,400 units.
Hyderabad saw a significant 197 percent growth in sales from 8,560 units in 2020 to 25,410 units in 2021. Pune has additionally proven to be a formidable rival, with sales increasing by 53% from 23,460 units in 2020 to 35,980 units in 2021.
But why did real estate growth rise during or after the pandemic that caused almost every company and person on the planet to experience a financial crisis? Let's look at a few reasons why the real estate growth and the building business is on the upswing.
Five Factors Contributing to the Post-Pandemic Real Estate Growth in India's Real Estate Sector:
When the real estate growth market was at its peak in 2020, Maharashtra's residential sales were able to survive the pandemic wave that attacked it. We appreciate the state government for cutting the stamp duty from 5% to 2% and supporting the state's ailing construction sector and real estate growth.
The drop in percentage provided a great lot of relief to many statewide buyers who were on the fence and had to cope with extra concerns like EMIs, registration fees, etc. Costs dropped by 3% as a result, and customers flocked to developers and the building industry to make reservations for homes and use of the service. It increased sales but also helped the industry maintain a certain level of sales.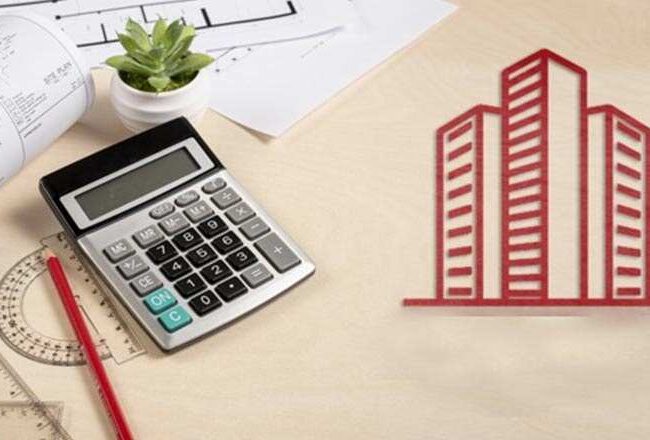 This is one more factor that, together with the nation's real estate growth, kept the building and real estate sectors alive. The RBI decreased the repo rate to 4%. Bank interest rates thus dropped to as low as 7% and occasionally even lower. The majority of banks today give interest rates on home loans below 7%, such as 6.5%, 6.9%, etc., depending on the applicants and their applications, as you can see if you quickly compare the rates offered by other banks.
The current interest rate is viewed as a 15-year low for India's residential real estate growth and building sector. It encouraged many people to apply for home loans for those who wanted to own their homes and seek returns on their investments, helped increase sales for many developers, and aided in the real estate growth of the real estate market.
3. Customized Offers from Developers
Builders and the construction industry, which were the target of government and bank efforts to revive India's real estate growth, were equally active in their struggle for survival. Many builders in major cities like Pune, Mumbai, Bangalore, Hyderabad, Chennai, and Delhi created unique payment schemes like 20:80, waivers of registration fees, GST, stamp duty, cash back incentives, etc. to sell their apartments. A significant amount of stock was successfully sold by many.
4. Stronger Emergence of the Best Market Players
The pandemic also led mergers in the real estate industry and a rise in real estate growth and property values. So far, only the best and most completely professional builders in solid financial position have been able to survive the difficult times. Prospects were introduced to employees who were really dedicated. They got top-notch housing alternatives and top-notch customer service. The strongest rise to prominence of the best and top market participants within the sector helped real estate sales somewhat.
5. The Need to Invest in Something Substantial
The construction industry, which fuels the rise of the real estate growth, is one of the few sectors that experiences steady but significant appreciation each year.
According to a Deloitte report that was mentioned in a Business Standard article, India's construction industry growth and real estate growth are on the verge of some profitable days. Having something physical nearby has also helped the real estate market expand and the real estate growth recovery. This is particularly valid when addressing unknowns like COVID-19.
Although the future will always be uncertain, current trends and projections are encouraging and hopeful about the real estate growth in the years to come. Due to these factors, India's real estate and construction industry, and more specifically the real estate growth industry, is among the best places to invest.
Factors Driving Real Estate Growth
The real estate sector is expected to increase rapidly, and this is due to a number of causes, including:
The switch to electric vehicles will require investments in new manufacturing, battery production facilities, and charging infrastructure.
It is anticipated that real estate growth will lessen carbon footprints.
Sewage and drainage systems, as well as coastal and flood defences, need to be strengthened.
Population growth in developing nations.
Substantial investments in renewable energy sources like hydrogen, solar, and wind.
Better Protection of Building Sites against Hazards and Damage
The need to reduce greenhouse gas emissions may accelerate this trend as the industry seeks to achieve efficiencies and reduce waste as a result of the expansion of the construction sector and real estate growth, in addition to driving a more sustainable approach to residential and commercial buildings, the construction sector, and also aiding in real estate growth.
It is necessary to decrease the effects of climate-related disasters like wildfires, flash floods, and landslides, and real estate development should do more to account for this. Natural calamities accounted for 20% of the value of claims during the preceding five years, making them the second most expensive causes of building losses after fire and explosion, according to the AGCS claims research.
In the construction industry and in the real estate growth, water damage continues to be a significant source of loss. A number of unexpected large losses at AGCS have been caused by leaks from high pressure water or fire systems that go unnoticed, happen after hours, on weekends, or when site staff is not present. Systems for locating and monitoring leaks in the water supply can help reduce the frequency and severity of water damage, avoiding the need for costly repairs and postponing projects.
Want to learn more about the real estate growth & construction sector? Visit www.boardwalkindia.com to get more insights.
Frequently Asked Questions (FAQ)
Housing sales jump by 50%, new supply by 101% in top eight cities in 2022: Report… The residential real estate sales in India witnessed an increase of 50% to 308,940 units in 2022 on a year-on-year basis. PE investment in Indian real estate stands at US$ 322 million in Q3 2022.
The Indian real estate market is expected to register a CAGR of 9% during the forecast period of 2023 to 2028. In India, the real estate area is the second-most noteworthy employment generator after the agribusiness area.