Tips to Get Commercial Office Space for Lease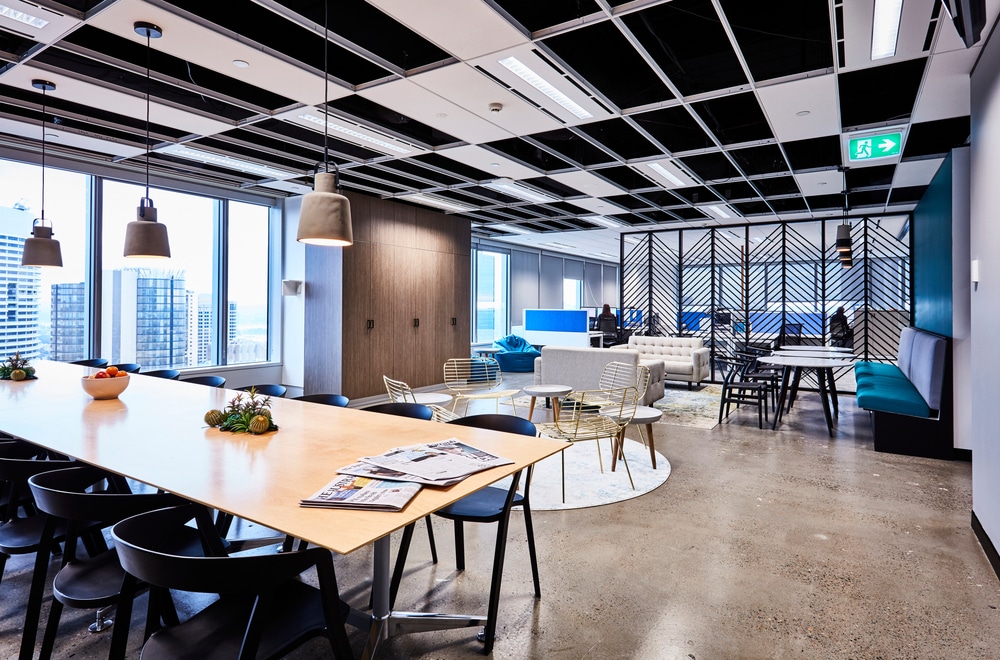 When it comes to renting commercial office space for rent for your company, there are a number of factors to consider. You'll want to consider everything from how much room you'll need to who your landlord will be and how well they're known.
Given that renting commercial office space will most likely be one of your company's largest costs, you don't want to hurry into a selection – thorough research is crucial. This will entail ensuring that the space meets your existing requirements while also allowing for future expansion.
Begin As Soon As Possible.
Finding new commercial office space for rent might take longer than you think—on average, two to eight months for individuals with precise requirements. Where your search falls inside that range is mostly determined by three factors:
The demand for office space in the area you want to live in
Your needs for space
Vacancy rates in the buildings you're looking at
We recommend beginning your search 6-12 months before your current lease expires. Drafting a fit plan—with the aid of an architect or specially-designed software—to ensure that the new space will meet your company's demands is an important element of this step.
Make A List of Your Office Space Needs.
To begin, make a list of your basic criteria, keeping in mind that they may alter throughout the process. However, the faster you construct a list, the more holes in your search you'll be able to eliminate.
A list is straightforward to share with other stakeholders for feedback, such as brokers. It also helps you remember your requirements, allowing you to take advantage of available office space sooner.
Start with the fundamentals, such as size (or square footage), location, and lease term (or the length of your lease), and then add in any "must-haves," such as "at least three bathrooms," and so on. Make a list of any nice-to-haves after that.
To Ensure Consistency, Appoint A Manager
Appoint someone you can rely on to lead the hunt for a new workplace. If you're the only person who fits that description, just be aware of the additional time commitment you're making to your already full schedule. Consider entrusting it to a trusted right-hand person.
This individual should be present for all office visits, manage broker correspondence, and facilitate all internal stakeholder input. If the point person is unable to fulfil these responsibilities on a regular basis, they should appoint someone to step in and provide a clear report on the search's status and objectives.
On Tours, Bring A List with You
Not merely to keep you and your broker on the straight and narrow. You may realise that your priorities vary once you begin exploring locations. The speed of the lobby elevator, for example, might not have occurred to you as a relevant consideration. However, after five minutes of waiting, you may discover that a sluggish elevator is an unacceptably inconvenient feature. Not only should you put this need on your list, but you should also keep note of which venues had the fastest elevators. As you visit and update your list, keep the following questions in mind as a starting point.
How many visitors are admitted to the office building in a variety of ways?
What is the state of the lobby of the building?
What is the office building's after-hours protocol?
How many stories does the building have, and how many tenants are there?
How do you feel about elevator performance?
A flag flies from the side of a building as you go down the street. "Commercial office space for rent" is written on the sign, which also includes a phone number. The structure is attractive from the exterior and is located in a desirable area. Calling the number to learn more about the vacant office space can't harm, right?
Calling the number on the sign, however, is typically a waste of time, and at worst, the start of an unpleasant path to signing a lease on an office you still have reservations about.
Don't Be Afraid to Make A Proposal!
Don't waste your time if you locate commercial office space for rent you like, even if you're not certain it's "the one." Make a proposal. This is a non-binding step in the lease process. You have the option to cancel the offer at any time without penalty, making it a low-risk, proactive activity with a huge potential payoff.
The more bids you make on vacant office space, even if it's not your first choice, the more likely you are to receive one. Even the most secure commercial real estate transaction can go through at the last minute, which is a sad reality. In that situation, be prepared to relocate to the next best available office space.
As the Lease Signing Date Approaches, Be Patient
Commercial leases, unlike residential leases, can take a long time to negotiate and conclude. There isn't much you can do to hurry things up.
Each business lease is a one-of-a-kind contract, but here's a rundown of the many forms of commercial leases you can come across and the fundamental structure they supply.
Both sides' lawyers methodically study the lease text, distributing red-line modifications until both parties are happy. This can take many weeks, and you'll be pleased it did in most circumstances. You'll want to double-check that the lease wording accurately represents your intentions.
Renting commercial office space for your company is a big deal. Regrettably, errors at this stage may be quite expensive. Make a list of everything you'll need, including room for expansion, and then create a budget.
Then, having your basic ideas in hand, you should contact an expert who can sort through what properties are available and arrange tours of office spaces for you.
With a broker on your side, you'll not only be alleviating a significant strain, but you'll also have someone to assist you in negotiating your lease agreement, ensuring that there are no hazards in the contract's text.