Best Metaverse For Real Estate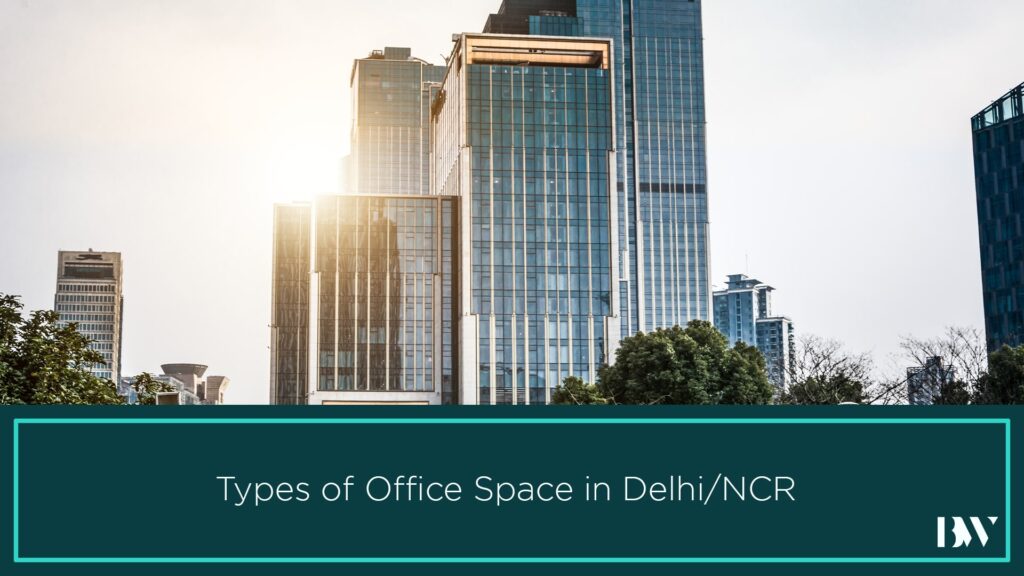 Types Of Office Space in Delhi-NCR
Understand the various types of Office Space in Delhi-NCR. Although some companies in Delhi-NCR choose open-plan workspace, executive private office space is constantly in demand. There are several solutions that could work with each individual's choices.
We invest the majority of our time and effort to an office space in Delhi-NCR. We spend more time with our coworkers during the day than we do with our family and friends. So it is the region where a significant portion of life has been extinguished. We spend the first half of our lives working at different places of employment. When we retire, we typically miss working the most rather than enjoying our new leisure. Human instinct drives it. According to the report, most professionals are not happy with their office space.
Not only is it crucial to hire excellent individuals to keep your company going smoothly. To ensure that they give their best efforts, you must offer them a premium office space in Delhi-NCR with the necessary amenities. In Delhi-NCR, for example, the Add India office space is the perfect choice for individuals looking for customized, ready-to-use workspaces.
You now see why office space plays such a big role in our lives. Now that you want to have your own office space in Delhi-NCR, you need to give it a lot of thought.
There are several types of office space in Delhi-NCR. Examine the list below and choose the option that best meets your preferences and requirements.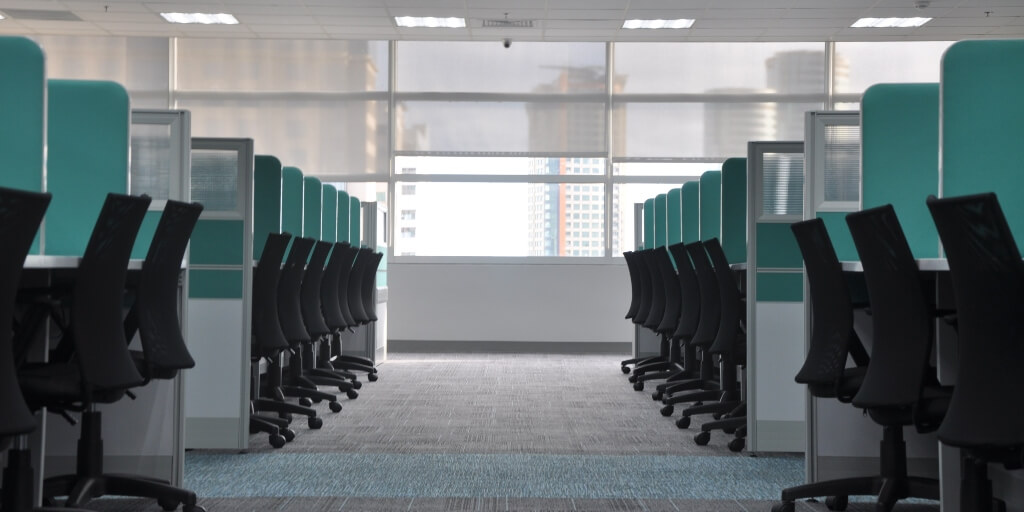 As the name suggests, this is one of the most popular and traditional styles of office space in Delhi-NCR. It gives employees a private room or areas where they work and can have a communication freely. Since the office space in Delhi-NCR is designed from scratch, it typically requires a significant investment. Even if they only need it for a short period of time, the occupier is still responsible for all costs. The entire office space can be customized to the occupants' preferences.
It gives you a space that you can truly call your own. You can be responsible for utilities, maintenance, and office personnel, and leases are frequently for at least three to five years. A solid business with at least a few employees may do well with a standard rented premises.
Law firms, hedge funds, or organisations providing financial services will benefit most from the traditional office space in Delhi-NCR. Private, quiet spaces are made available to the staff so they can focus on their task. Traditional office space in Delhi-NCR, consists of spaces like the reception area, bullpen, boardroom, and private offices. Traditional office space in Delhi-NCR require long-term leases, typically 3 to 5 years or more.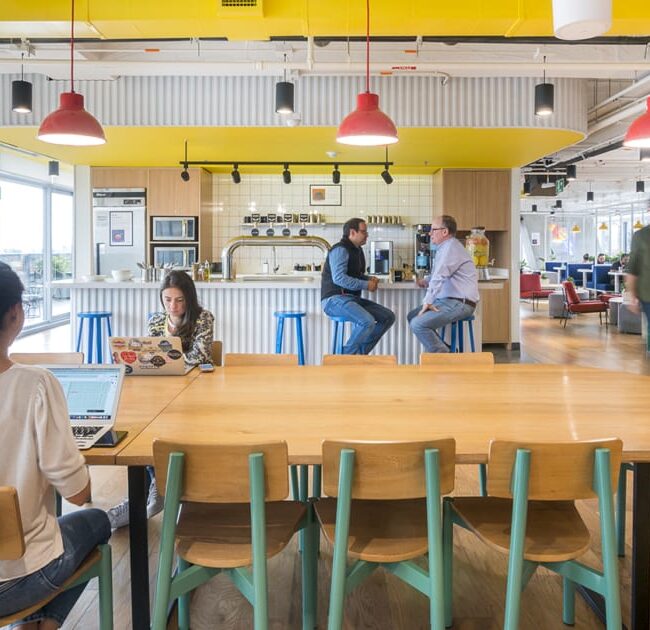 The popular "coworking space" model offers flexible workstations that may be arranged to match individual needs and often include conference rooms and break out spaces. Small businesses and startups are more likely to choose these when they need office space in Delhi-NCR for an indefinite amount of time.
You may reserve a desk for a day of coworking office space in Delhi-NCR. Appliances, common rooms, and shared amenities all contribute to lower costs. If you're looking for coworking space in Delhi-NCR, Add India Group is the best option. In the past 12 years, it has served 1500 clients and is the top service provider for office space in Delhi-NCR.
Members of coworking spaces are free to use a dedicated office or a shared workspace. Coworking office space in Delhi-NCR can encourage networking and collaboration. For companies with one or a few employees, those with no inventory, and those who experience home isolation, coworking office space in Delhi-NCR is perfect.
Coworking is an office space in Delhi-NCR where several people work on the same projects or on different ones. Traditional office spaces are not like coworking spaces. Coworking spaces are useful for startups, freelancers, small businesses with one to many employees, as well as for larger businesses looking to innovate.
The benefits of coworking office space in Delhi-NCR include flexible pricing, plans, and space options; 24/7 access; an increase in worker productivity and creativity; the chance to network with people from different professions; and access to basic amenities and services such as free snacks and beverages; high-speed internet; power backup; housekeeping; printing and scanning services, among others.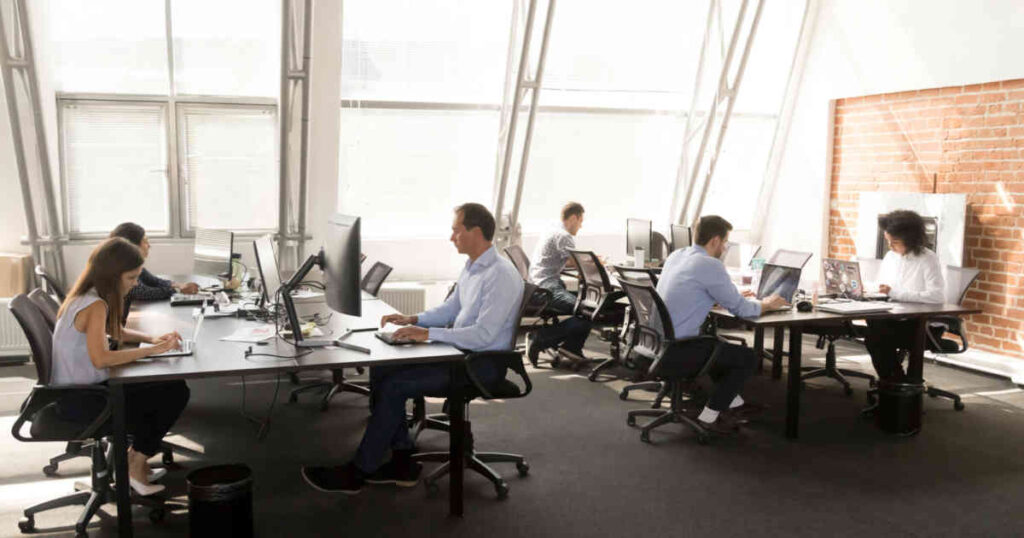 A shared office space in Delhi-NCR offers lower costs and more flexible leasing terms. It offers some social benefits of coworking while maintaining some degree of privacy. For those who want to cut costs but don't want to choose a traditional coworking office space in Delhi-NCR, it is typically a win-win situation. It also enables you to rent a section of an office space in Delhi-NCR and modify as necessary.
The people, resources, and amenities required to operate an office space in Delhi-NCR are included with your leased space in this plan. Typically, you'll work with other experts in a breakout space, conference rooms, and staffed reception area. As opposed to a regular business rental, lease lengths are shorter. Such office spaces in Delhi might be a suitable alternative for experts, professionals, and small independent businesses.
A serviced office is a pay-per-use office space that is completely furnished and equipped and is run by the service provider. Serviced office space in Delhi-NCR offer businesses various on-site amenities and facilities in addition to workspace and furnishings, which they can use on a shared basis. Typically, it has a lounge, a kitchen, copiers, and a room for events.
Any office that differs from the standard construction is considered creative. Flexibility, creativity, and collaboration are encouraged in this type of office space in Delhi-NCR. Although various types of office spaces vary in style, colour, themes, layout, decor, and other aspects, they all share certain characteristics.
Polished concrete or wooden flooring
High ceilings
Wet pantries
Large windows
Fewer walls
Upgraded Lighting
These are just a few of the features that creative office space in Delhi-NCR typically has. Open kitchens, exposed ceilings, soundproof rooms, adjustable partitions that may be expanded or contracted, private offices, and many more are examples of innovative office design characteristics.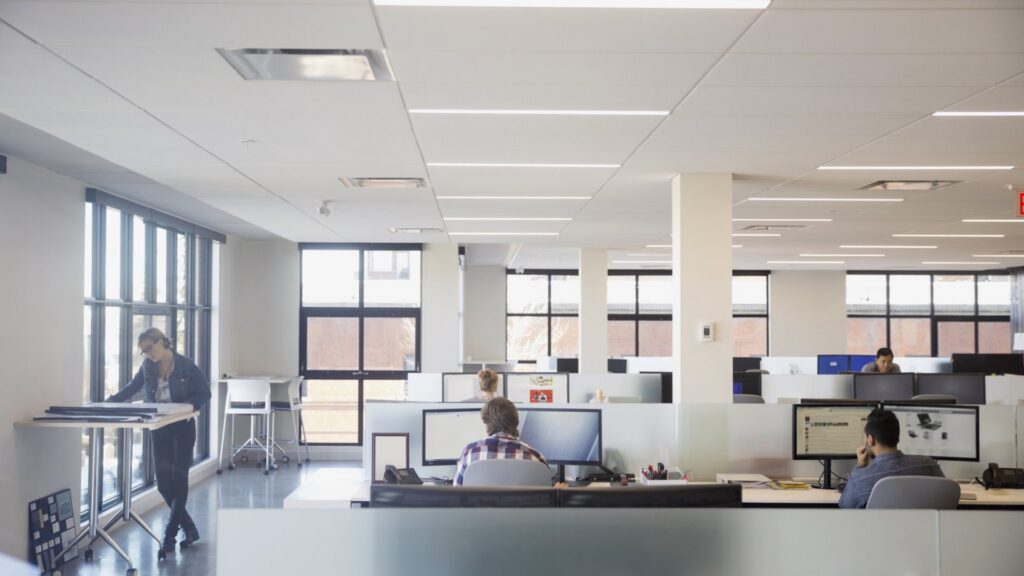 Contiguous office space in Delhi-NCR refers to either a block of space that is spread out over nearby floors of the same building or office space that consists of many suites on the same level of a building rented to a single tenant. Large companies that need many workspaces for various business units but want them to be located in the same building typically lease this kind of office space in Delhi-NCR.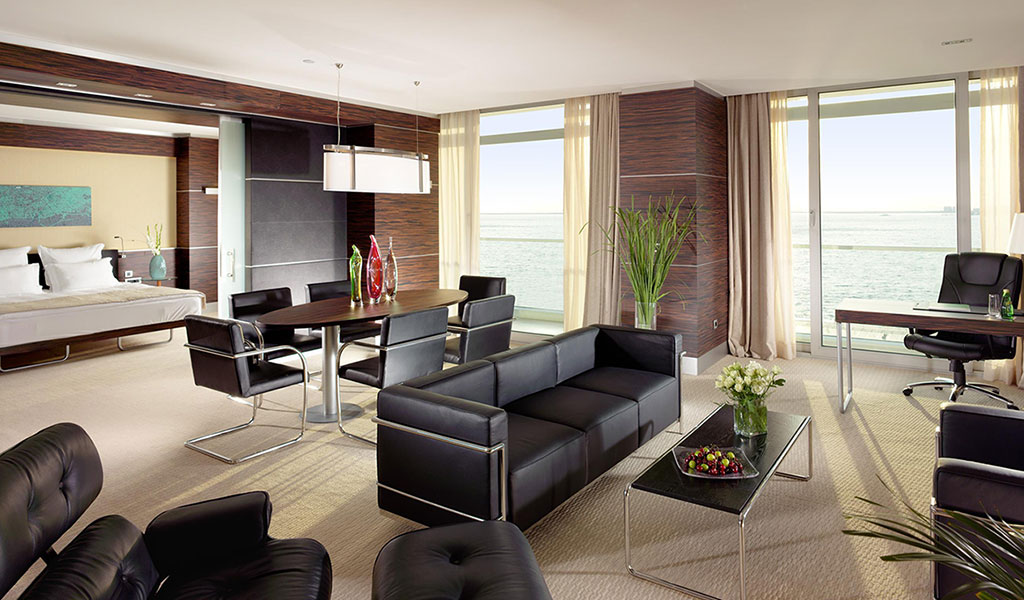 Executive suites are fully furnished, private office space in Delhi-NCR with shared amenities like lobbies, break areas, conference rooms, and reception areas. Depending on your needs, you can rent executive suites on a monthly, quarterly, bi-annual, or annual basis.
Discover the numerous types of office space in Delhi-NCR. Executive private office space is continually in demand, despite the fact that some businesses in Delhi-NCR opt for open-plan workspace. There are a number of alternatives that could fit with each person's preferences.
 In case you're considering a move at an office space in Delhi-NCR, look no further than Add India Group, Sector 125, Noida! For more details, visit our website – boardwalkindia.com
Frequently Asked Questions (FAQ)
Ans. The different office options are coworking desk, private office, virtual office, enterprise suite.
Ans. Office properties are divided into three categories
Ans. The main difference between rent and lease is their duration. A rental agreement tends to cover a short term period usually 30 days while a lease contract is applied to longer periods.