Features Of Co-Working Spaces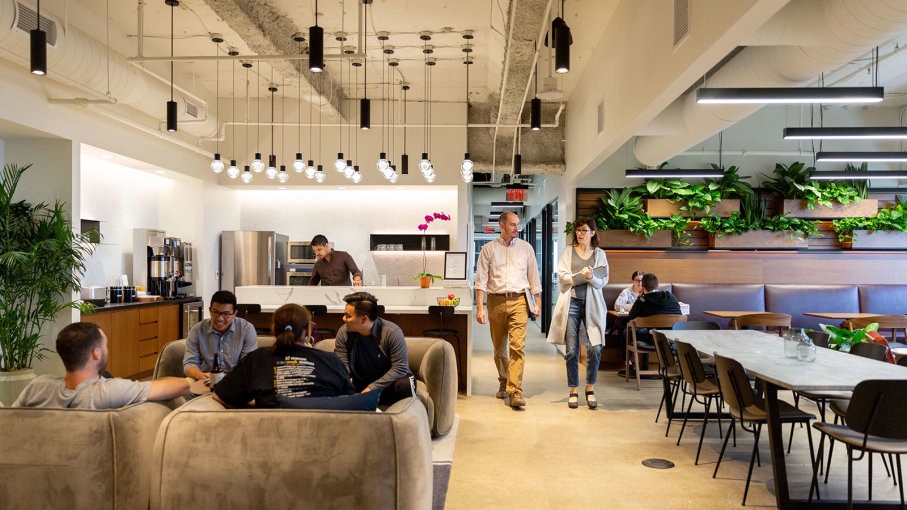 Coworking space is a business for some people and a home to many startups. It is a place where people can get some space to work on their projects. Traditional business has changed drastically in the last decade, thanks to new technologies and the Internet. Coworking space is a great example of these changes because today entrepreneurs are willing to share offices and work in the same environment with freelancers or employees from other companies.
It is estimated that more than one million people are working in the coworking space, and the trend continues to grow. The coworking phenomenon is driven by freedom and full office facilities at a lower cost. The question at this juncture is what makes a winning coworking space?  In this blog, we will explain 10 essential features of a winning coworking space.
Most companies don't need an entire building or even the whole floor. Coworking spaces reduce the chances of operational costs, so try to find a place that doesn't cost too much. This is the only reasonable solution as you probably wouldn't need to change the existing office otherwise. Coworking spaces offer the possibility to reduce operational costs. There are both economic and practical benefits associated with coworking compared to traditional office rental. 
The location of the coworking space is very important. Of course, you don't want to lose much time commuting. Choose a location that is relatively close to your home in the first place. In addition, you can take other options into account such as parking, proximity to customers, restaurants, and so on. Ease of location is another important factor when choosing a working space.
Do you want a space with tall, luminous windows that let in lots of natural light? Walls covered in the works of local artists and plants hanging from the ceiling? Whatever your preference, look for a coworking space with a design that inspires you. After all, a great perk of working remotely is the freedom to choose environments that stimulate your thinking and make you feel happy, creative, and productive. So, whether it's rustic or modern, funky or sleek, look for a coworking space that matches your personal style.
It is very common to invite your guests to a meeting room in a coworking space. Sometimes you will also need a private room so that you can meet without being disturbed. Therefore, choose a coworking room with at least two separate meeting rooms which can be reserved in advance. The most important thing to look for in a meeting room is a projector or a LED TV and the number of seats they have in there.
You are not the only one who will use a coworking space. There will be many other people around you. That is why it is called a "co-working" space. Hence, you will meet many new people and you can even collaborate with them. It's always good to work around like-minded people. Your surroundings play a huge part in the level of productivity, so finding a space that caters to working style and preferences is crucial.
As an entrepreneur, you definitely want your data, business files, and other stuff to remain intact. You should only look for places with high safety standards, both online and offline. See if there is a security officer in the lobby of this building and do they have surveillance cameras. Besides that, check their anti-hacking software and procedures in case of data breaches. No matter how incredible a coworking space might be, you don't want to rent it in case it's not trustworthy.
A good coworking place organizes occasional team-building events to strengthen the bonds between leaseholders. This can improve the office atmosphere and make everybody more productive in the long run, so don't run away from coworking spaces with advanced team-building programs. Your surroundings play a huge part in the level of productivity, so finding a space that caters to working style and preferences is crucial.
Coworking Spaces are workspaces for working, grinding, and professionals. We are all humans, even the smartest, hardworking, passionate, highly energetic human being gets tired too. No matter how good you are at what you're doing.  Relaxation is one of the easiest ways to reset our physical, mental, emotional, and brain capacity to get us back on track. It's important to always be at our 100% capacity when working.
Each member comes with a unique set of needs. Ask yourself what your ideal scenario would be. What would be your perfect coworking space? There are plenty of places ready to accommodate your special requests. Some members require wheelchair access and other amenities for the sensory impaired. Nowadays, coworking spaces are on the leading edge of satisfying consumer needs by providing an expansive range of services.
Why miss the benefits just because you have chosen coworking office space over traditional ones. Many people demand extra benefits, like free snacks and drinks. Continue this trend and find a coworking space that features Kitchenette so that the employees can take a quick coffee break and relax for a while to resume work with more focus.
Coworking is the easiest way to reduce operational costs but still find a good office for your organisation. However, you have to know the most important advantages of a good coworking ambiance before making a final decision. In this article, we showed you the 10 essential features of a winning coworking space. Keep our tips in mind and good luck with finding the place that suits your business the best!