How to Find Affordable Office Space for Rent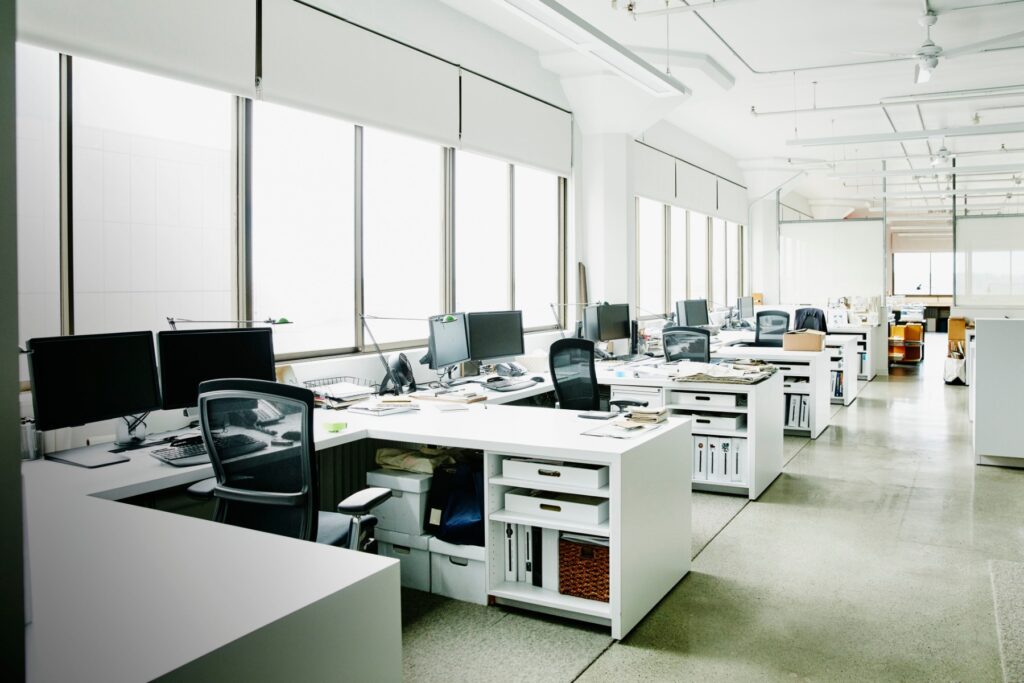 As exciting as it is to rent a new office space, it is critical to do your research and find a space that will help your business grow. Office space can raise brand awareness, create a sense of legitimacy for your company, and boost team productivity.
We've put together this comprehensive guide on how to find business space to rent to assist you throughout the process.
1.Find The Estimated Space You Need
One thing you'll want to do early in your search for office space determines how much floor space your company actually requires. Without that figure, it's difficult to know which places will be a good fit for you.
If you end up with too much space, you're wasting money, which can be difficult for a new business to sustain. If you don't have enough space, you'll lose efficiency and productivity, which can lead to burnout.
Begin with the basics, such as size (or floor area), location, and lease term (or duration of your lease), and then move on to any "must-haves," such as "must have a minimum of 3 bathrooms," and so on. Following that, you can include any nice-to-haves.
Many entrepreneurs are tempted to cut corners wherever they can when they initially start out and rent office space — it's all part of the so-called "lean" company strategy. Cutting the wrong corners, on the other hand, can be quite costly to your organisation.
For a newcomer, the process of looking for affordable office space for rent might be overwhelming. However, if you discover a commercial real estate agent or broker that is familiar with the area's properties, they can make the process much easier. If you want real estate consultancy services, reach out to us here. Boardwalk India
3. Coworking Office Space Can Be Affordable
WeWork and Regus, for example, were long supposed to be the domain of freelancers and other one-man-bands. Coworking communities, on the other hand, have fast become a realistic choice for many small and medium firms.
The number of coworking spaces has increased dramatically in recent years, both globally and in India. By 2022, the total number of parking spots is expected to reach about 26,000, up 42 percent from last year.
Despite their popularity and predicted development, co-working business space for rent can be a double-edged sword. The social features of the area are the best example of this.
Shared spaces help early age startups and other businesses to cut their cost by a significant amount, making them affordable office space for rent.
4. Inquire About The Amenities That Are Offered.
When renting a modern office space, it's important to consider what facilities are included in the rental price. Providing a fully functional facility with modern amenities can make a huge impact on your staff.
Office space that offers a long variety of services to its customers, including
Management on-site
Fully furnished workspace
High-speed internet
These facilities, when included in the cost, can save you a good amount of money.
Remember to thoroughly analyze the terms of your lease before renting an affordable business space. Pay special attention to the lease's term, start date, and whether or not it can be renewed.
Is your rent also included in insurance, property taxes, and maintenance? What is the amount of the security deposit and what conditions must be followed in order for it to be returned? What are the common areas included in your rent?
Make sure that all these questions are addressed before making the final decision.
Renting affordable office space for your company is a big deal. Regrettably, mistakes at this stage can be extremely costly. Make a list of everything you'll need, including room for expansion, and then create a budget.
Then, having your basic ideas in hand, you should contact an expert who can sort through what properties are available and arrange tours of office spaces for you.