Which Are Different Types of Co-working Spaces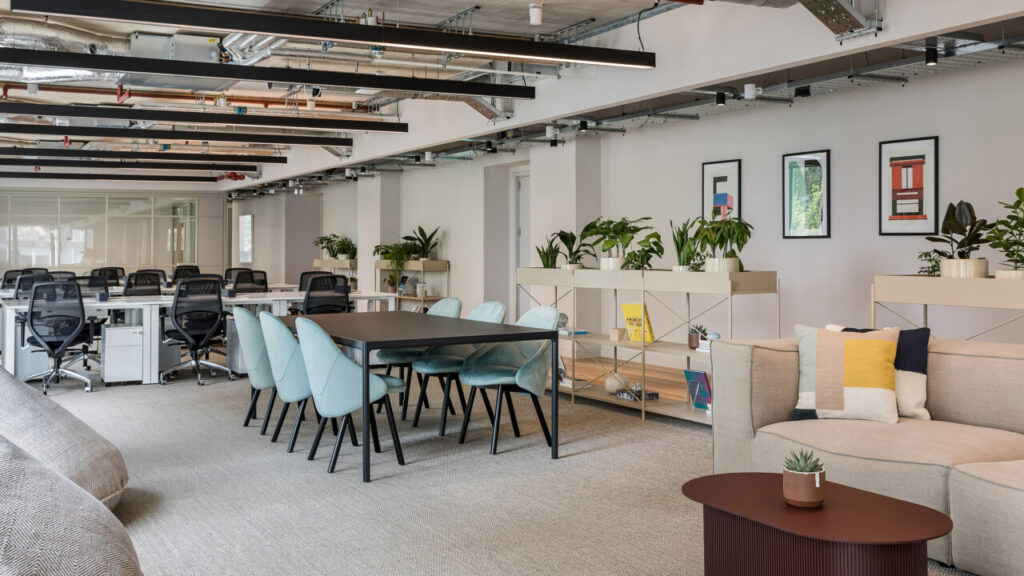 Co-working spaces are shared office spaces for rent between individuals or a group of individuals. They act as affordable working spaces for different people: entrepreneurs, freelancers, small or medium-sized start-ups, and even large-scale corporate with over a thousand employees, who are looking for flexible office leasing options. This has led to various businesses adapting to the co-working space concept.
The atmosphere inside a co-working environment is totally different from that of corporate cubicles. The energy and vibes of the people occupying the space are amazing to witness. The office culture of co-working spaces is very flexible, allowing people to better harmonize with one another and enhance teamwork by negating some barriers to communication that are often present in rigid corporate structures.
Co-working in India has major growth potential with the rising number of start-up communities. Co-working in major cities such as Bangalore, Pune, Mumbai, and Delhi among many more already has major competition in this industry. There is sure to be a positive rise for coworking spaces in the future.
Major benefits provided by co-working space are as follows:
Private meeting rooms and cabins
Cost-effective
Separate are for sitting such as cafeteria 
Basic office amenities such as chairs, desk, internet connections, etc.
They enable a sense of flexibility due to the flexible and open environment.
Conventional Coworking Spaces
These are the most common types of co-working spaces that target freelancers, entrepreneurs, and small start-ups. All the basic necessities required to enhance productivity among employees are available, such as high-speed internet connections, tea/coffee, air conditioning, general office supplies, private meeting rooms, etc.
As the name suggests, this kind of space is built and designed around the modern necessities of working professionals. The ambiance is equipped with modern fancy furniture, food courts, recreational hubs, and much more. It is perfectly suited to a sophisticated office space's motto, which is, "Work hard, play harder." These spaces tend to attract freelancers, youngsters, architect companies, and marketing companies. The aim of such a co-working space is to enhance productivity and scalability by providing an aesthetic interior that appeals to this section of professionals the most.
What best defines an open co-working space is the completely open area where you can clearly see the vibrant environment. You can avail part-time desks, private desks, or team cabins. Some downsides to such a space involve the lack of silent zones and limited privacy. The core values of such a place involve accessibility, community, openness, and sustainability.
Professional Co-Working Spaces
This category of coworking space caters to a more corporate or professional type of tenant. It will be more budget-friendly than a high-end space with a quiet atmosphere that is private and highly professional with dimmer lighting and less energy than other types of spaces. 
Venture Co-Working Spaces
Incubators or venture capital spaces are among some of the most selective coworking environments. The purpose of these workspaces is to attract and fund companies by providing them with the support they need to grow. Venture firms traditionally offer reduced rent or capital in exchange for equity in the companies they accept into their programs.
Minimal Co-Working Spaces
Minimal Coworking Spaces are ideal for modest freelancers who need only a desk and WIFI to be productive. Those coworking spaces are frequently operated by a co-worker who wants to reduce their bills. This is a quite cheap and cost-effective option that covers basic requirements.
Informal Co-working Spaces
The name just says it all, doesn't it? But you might wonder why working spaces might exist in places to relax such as cafes and hotels. Well, the answer to that is quite simple. The ever-increasing rate of freelance workers has increased the demand for such spaces. Individuals who seek a cheap yet comfortable environment tend to work in cafes and hotels. A dedicated working space in cafes and hotels is a great plus point for many individuals who travel and work at the same time.
Specialized Co-working Spaces
Specialized coworking spaces are extremely specific while renting out their corporate spaces and infrastructure. The primary motive behind such spaces is to spark innovative ideas among the members and propel professionals towards success. In order to facilitate this, they cater to similar or overlapping corporate fields. This kind of coworking space is ideal for holistic growth and a continuous influx of fresh perspectives.
Sophisticated Co-Working Spaces
These spaces have an emphasized focus on creating an ambiance for attracting quality crowds and valuable customers. These office spaces are adorned with decent furniture, game zones, food courts, recreational hubs, and so much more. Art exhibitions, conferences, and seminars also take precedence, while professionals are granted special gym and restaurant discounts.
Now that you have information about the various different advantages and types of co-working spaces that are available out there, it will be easier for you to make an informed decision in the future.